A Welcoming Christian Church in Southaven, MS
Looks like a house...Feels like a home!
Welcome to Graceland Christian Church, where everyone is accepted with a smile and open arms. Although we may be a smaller congregation, we have the spirit of a group twice our size. You can hear our love for Jesus Christ in the songs sung by our choir, the words spoken by our pastors, and the lessons taught by our Christian educators. Come join us this Sunday and add your voice to our service.
Here at our Christian church in Southaven, MS, we are dedicated to sharing our adoration of Jesus Christ with all who walk through our doors. Regardless of your past, you'll find a home among the friendly and compassionate people who worship with us every week. Our dynamic congregation consists of people of all ages and all backgrounds with one shared goal: to promote a lifelong passion for Christian education and devotion.
Feel free to reach out to us anytime with any questions or for more information about our religious and church services. And don't forget to join one of our weekly classes or worship with us on Sunday mornings at 11:00 AM. Our congregation and pastoral team look forward to meeting and getting to know you.
Contact us today to learn more about our Christian church. We are proud to be located in Southaven, Mississippi.
About Us -
Disciples of Christ in Southaven, MS
The Graceland Christian Church (Disciples of Christ in Southaven, MS,) originated on the American Frontier during the early 19th Century. We are often referred to as the most "American" of Christian denominations because the ideals of the "Spirit of '76" had a major impact on our beginnings. Our first leaders were Barton Stone, Thomas Campbell, and Alexander Campbell; Presbyterians who reacted against sectarian frontier religion and urged a union of all Christians founded upon the restoration of New Testament Christianity. They advocated believer's baptism by immersion and weekly observance of The Lord's Supper.
Worship service styles vary from congregation to congregation, but all Disciples congregations observe The Lord's Supper each Sunday. The symbol of our denomination is a chalice bearing the X shaped cross of St. Andrew. The chalice represents the centrality of the Lord's Supper and the St. Andrew's cross symbolizes our Scottish Presbyterian heritage.
Disciples live by the admonition, "In essentials, unity; in non-essentials liberty; in all things, love." Creeds may be used in worship and Christian education, but they are not seen as tests of fellowship. We hold that the scriptures witness to all things necessary for salvation, and we encourage each person to study the scriptures and to seek God's will for their life. The unity of all Christians continues to be held before us as our "polar star." The Christian Church has always served as a "bridge church" or a common ground for people with diverse denominational backgrounds.
As Disciples of Christ in Southaven, MS, we believe that all people are created by God and therefore entitled to respect and freedom. Freedom to think for ourselves, govern our own congregations, interpret the Bible in our contexts. "Unity with diversity" has long been a motto. We value open discussion, even disagreement, as we seek to interpret and express our understanding of God's will for ourselves and our society. While we do not confuse unity with uniformity, "Unity for all Christians" is indeed a polar star. We believe God seeks the reconciliation of all divided peoples…whether by age, race, gender, nationality, or any other human division. As Disciples, we also believe in individual responsibility… that every member is a minister, responsible to use their spiritual gifts in the service of God's mission.
For more information about the Christian Church (Disciples of Christ in Southaven MS, ) visit the Disciples.org website.


---
OUR MISSION
Find a family at Graceland Christian Church. We are a small but mighty, multi-generational congregation. Our friendly and welcoming faces tell the story of Graceland Christian Church.
OUR MISSION
To be and share the love of Christ to those we meet.
YOUR MISSION
Pastor Ken has been preaching lately about what would Jesus do … We need to consider what we would do...about poverty, about inclusion, about discrimination, about loneliness. Join us for worship and begin becoming what you would like to be.
Bring Christ To Those Who Need Him in Southaven, MS
Graceland Christian Church was founded in October 1956 as a mission to the Whitehaven area of Memphis. The church began in the community room of the Whitehaven Plaza and moved from there to the home of Mrs. Ruth Brown Moore, who had donated 5 acres of her property on which to build the new church. While plans were being developed for the church building to help bring Christ to those who need him in Southaven, MS, Mrs. Moore sold the house to a rather famous Memphian. With renovations starting on the house the church became a bit nomadic, moving back to the community room and then to a pavilion which they transformed from a Saturday night dance hall to a sanctuary for Sunday worship. It was a welcome day when they could move into the new building. Oh, did we mention that Mrs. Moore's home had a name which it retains today? That home is known worldwide as Graceland, home and last resting place of Elvis Presley. The home and the church bear the name Graceland to honor Miss Grace Toof, the daughter of the original owner.
For thirty-three years, Graceland Christian Church ministered to folks bring Christ to those who need him in Southaven, MS. When Elvis Presley Enterprises began to expand their facilities, the church building was decommissioned and sold. The members of Whitehaven Presbyterian Church graciously offered their chapel as a meeting place while a new permanent home was sought.
In 1989 the church moved to its present location at 2126 Stateline Road East in Southaven, Mississippi and continued its ministry to those near and far. Two building programs took the church from meeting in the "front room" of the house to meeting in a building designed for multiple activities and then into a sanctuary for Sunday worship. The prayers and hard work of many people continue to sustain the congregation and its ministries. Our history includes stories too numerous to mention here, but just ask someone, and they will be pleased to tell you our stories.
We have been blessed with the talents of eleven gifted Senior Ministers and several very gifted Associate and Student Ministers in the course of our history. These ministers encouraged, and continue to encourage, our mission to bring Christ to those who need him in Southaven, MS. Throughout the history of the church, people from all walks of life have worked together to further this mission. Sixty-three years and counting, the history of Graceland Christian Church is still being written.
Ken Sipley

It's a blessing to be associated with a congregation so committed to serving Christ in this fellowship. Graceland Christian Church is a caring community committed to following Jesus Christ wherever he may lead.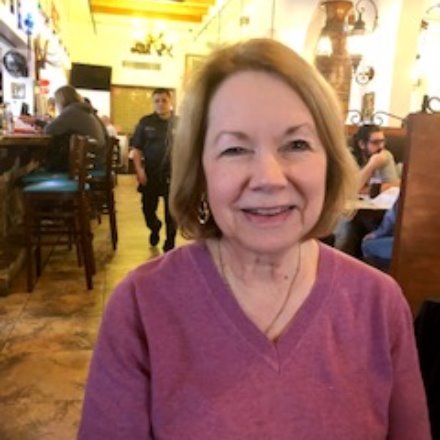 Mary Sipley
Since I am the organist/choir director at Tunica United Methodist Church I do not get to attend Graceland Christian with you. Becoming the church secretary at Graceland has given me the opportunity to get to know you all better. I am grateful for this.


Zak Klinck
I have been the Director of Music since January, 2018. Prior to that I served as pianist for about 5 years. My family has belonged to Graceland since 2003. In that time I have served as a Deacon, Elder, Board Chair and various other capacities. Music has been a part of my life since beginning piano lessons in the 3rd grade. Professionally, I have worked for FedEx Express since April, 2001. My current position is running the fatigue risk management program for the pilots.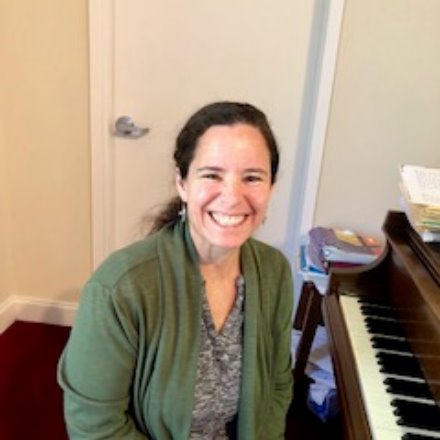 Angie Rose
I accompany the choir and play on Sundays for the congregation. I have been doing this at Graceland for two years. I had previously worked at a Catholic church of around 1500 families. Graceland's comparably small congregation has produced a large, talented choir that approaches songs with joy and a big dose of goofiness. They are unconcerned by perfection while at the same time managing to get pretty darn close very often. They are a delight to play for! Previous musical knowledge is not required. If you love singing, join us, things will soak in by musical osmosis.



In addition to church work, I have been teaching piano from my home for nearly twenty years. Feel free to ask me about my brilliant, above-average piano students and my stunning grandchild.


I have been with the church since 1998. My current role is Children's Church Leader & Nursery attendant. I love children & I love teaching them about God's love for them, as well as the ways & teachings of Jesus. I consider Graceland my home and I love all of my church family... and our Potlucks are my FAVORITE!
We are self-governing. Every month we have a Board Meeting with those who hold office in the congregation. At any time, others may join us. Minutes of our Board meeting will be posted here.
Board Minutes
July 11,2021
Present – Charlotte Howard, Mike Brower, Carolyn Brower, Andy Rushing, Edison Rushing, Zak Klinck, Tammy Klinck, Cindy Budacz, Janie Basford, Kathryn Purdy, Monica Turnmire, Barbara Lee, Don Harris, Jan Harris
Carolyn Brower opened with prayer.
Minutes approved and financials approved as printed. It was noted that the lawn care expense was well spent. The lawn looks great.
Mission to others – Charlotte reported the garden was growing well. Plants are poking their stems through the soil and the tomato plants have green tomatoes on them. She could still use more help. Charlotte reported that someone was messing with the timer for the hose. She's had to reset it. Next month she will be collecting school supplies for the food pantry. All the items for the bags for nurses are here and they will be put into bags this week. Mike Brower will be at church on Saturday to teach and bake cookies.
Mission to family – Kathryn reported the Sunday after Labor Day Children's programming will start back up. (9/12) August 8 we will have an ice cream social along with sandwiches for the potluck meal. Any making sandwiches are requested to separately bag the sandwiches for safety.
Property – Andy presented us with an outline of the work that has been done around the church and what still needs to be done. Andy will be paid for the expenses he incurred.
Worship – Zak was glad to report that the Sundays in August that Ken will be gone have all been filled for the pulpit. Beginning next Sunday, the offering plate will be brought back to the front after offering is received.
Men – Zak reported the men will prepare a barbecue for the October potluck.
Women – Janie reported she went to the Pregnancy center and took some diapers and bibs.
Kathryn closed in prayer.
Respectively submitted by Jan Harris, Secretary
WEEKLY COMMUNICATION
Gracenotes for 7/27/21
Hello, Everyone,
As you may already know Ken & I will be leaving for Wisconsin next Monday. I thought it would be a great time to get away from the heat. I've been tracking the weather up there & it looks almost as hot as here. Hopefully, they won't have heat indices in the 100"s. Please remember to bring school supplies for the Clothes Closet on August 7. The beginning of this year's school year is a little different from 2020. We have certainly not conquered this disease, yet. It is still important to be super cautious and get your vaccination, if you haven't already done so. It's the best way to keep everyone safer. Granted it's not 100%, but it's better than not doing anything. The church's ice cream social is coming up on August 8th. If you are planning to bring sandwiches please remember to package them individually due to covid restrictions. Barbara Lee asked me to include their address in today's Gracenotes. They are no longer using the post office box. Their address is 4758 Dublin Circle, Olive Branch, MS 38654.
A NOTE FROM KEN
After more than a year with no travel, Mary and I are anxious to be on the road again. We leave Monday for a week in Wisconsin. My cousin and his wife have turned an old farmhouse on their property into an air bnb. We'll stay there for a week, explore the area in typical Sipley fashion, and enjoy time with our relatives. We're stopping in St. Louis on the way back to watch the Cardinals play. They will be out of town, but across the street from Busch Stadium is a facility where they serve food and drink and show the Cardinals on large-screen TV's.
After a week at home, recovering from one trip and keeping our doctors in business, we leave for Europe and a riverboat cruise down the lower Danube. The cruise includes a visit to Dracula's castle. Should be interesting.
Unfortunately, when the preacher leaves town so does the secretary. It's easy to replace me, and I'm grateful to those who will fill the pulpit. It's not so easy to replace Mary. We will miss an issue of Gracenotes here and there, but the other parts of her job will be completed. Promise.
As some of you have so often asked during prayer time, we ask for your prayers for journeying mercies. It will be good to get back in the swing of travel again and see a part of the world we haven't yet explored. We promise we'll tell you all about it if you wish to hear, and keep our mouths shut if you don't. While we're gone, continue to support Graceland's ministries with all your gifts, and continue to pray for God's blessing on our church.

Blessings to you all.
Pastor Ken


Upcoming Events At Graceland
July 28 6:00 PM Bible Study
August 1 11:00 AM Worship Service
August 7 9:00 AM-Noon Clothes Closet - School Supplies needed
August 8 11:00 AM Worship Service
Ice Cream Social and Board Meeting following Worship
August 14 9:00 - Noon LH Art Project
August 15 11:00 AM Worship Service
August 22 11:00 AM Worship Service
Elders meeting following Worship

ZOOM MEETING FOR SUNDAY

Topic: Graceland Sunday Service.
Time: This is a recurring meeting Meet anytime
Join Zoom Meeting
https://us02web.zoom.us/j/81358287547?
pwd=MldmRzZ2RnU2bTMwN1gwYkxRVlFQQT09
Meeting ID: 813 5828 7547
Passcode: 987620
One tap mobile
+19292056099,,81358287547#,,,,*987620# US (New York)
+13017158592,,81358287547#,,,,*987620# US (Washington DC)
Dial by your location
+1 929 205 6099 US (New York)
+1 301 715 8592 US (Washington DC)
+1 312 626 6799 US (Chicago)
+1 669 900 6833 US (San Jose)
+1 253 215 8782 US (Tacoma)
+1 346 248 7799 US (Houston)
Meeting ID: 813 5828 7547
Passcode: 987620

PRAYER REQUESTS & PRAISES

Derrill Argo – cancer; Monty Argo Karas (daughter) – brain cancer (in remission), Helen Argo – caring for both
Mitchell Melton – waiting for liver transplant
Catherine Yeager – doing well; memory care staff's favorite
Terry Barrett (Joyce) waiting for heart transplant
Kurt (Jeanine's grandson) – cancer
Connie Russell – surgery 7/19/ looking for a house
Fred Sluder – dementia & Janice Sluder – breast cancer Janice's son died last Saturday (friends of Vicky)
Capt. Jeromy & Kelsey Baird (Jan & Don's granddaughter & husband) stationed in South Korea for two years
Smith Family – Henry injured his back & wife has ovarian cancer (Edison)
Staggs family (Edison)
For those on the front lines fighting the virus
For those who are very ill and their families
Virginia Fisher (Danny's mother) "still perking along"
Bobby Neyman
Beverley Faverty - for endurance
Verna Nettle
Peter Alfonso (Mike's friend & former boss) mesothelioma – receiving treatment
George & Donna Mares - George needs liver transplant(Andy)

Bonnie's mom (Alma)& stepdad (Clyde) He has leukemia
Bonnie's sister – pulmonary embolism
Cynthia (Bonnie's friend) chemo
LeAnne & Dale Atkins – hoping to adopt a baby; going through 2nd agency (niece & nephew of Carolyn)
Omar – cyst on kidney
Nicole – walking pneumonia/anemia
Katy suffering from depression after the death of her father (friend of Sophie)
Mike B. – osteoporosis - taking daily shots for 18 months
Sarah K. – driving all over Mississippi working in cheerleading camps
Larry Abramson – home (Vicky)
Joe Harris (Don & Jan's son) - family issues
Mary Purdy, former member, has leukemia
Nicole Meixsell - second heart attack (friend of Rose family)
Jessie West (Pat Gibson's uncle' May's brother_ stage 3 colon cancer

Larry Colburn - surgery today went well; He's home recuperating; Geneva

Vicky's sister-in-law to have knee replacement
Beth Ausburn & Daniel have covid (Charlotte's sister & nephew)
Joy Stewart (Barbara's sister) back surgery 7/28
Tryston's uncle died
Tryston's friend has stage 3 cancer
Tryston's great-grandmother is on dialysis
Nicole's grandmother had a stroke
Darren Coleman & family have covid (Carolyn)
Prayer Box: Pray for those in dark places
Praise: David Lee (Mile & Barbara's son) has been vaccinated

Hope you have a good week.
Mary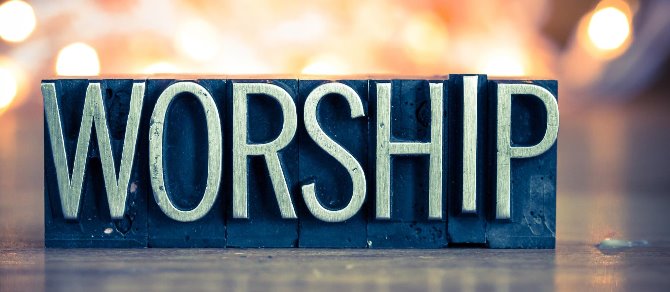 Worship Service in Southaven, MS
At Graceland Christian Church our worship service in Southaven, MS, is a blended style. We use the piano for accompaniment, and our choir delivers more than its size might normally. Angie and Zak are gifted musicians, and many of our choir members are gifted singers. We offer communion every week, and all are welcome at the Lord's Table. Children stay in worship until after the children's Sermon when they leave and go to Children's Church. Pastor Ken preaches timely and thoughtful messages. All are welcome to attend our worship service in Southaven, MS, at 11:00 each Sunday.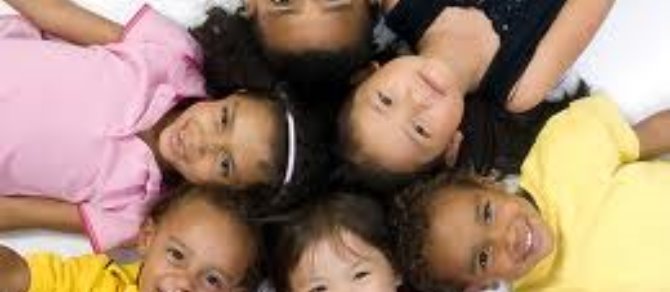 Christian Education in Southhaven, MS
We believe christian education in Southaven, MS, does not end when a child is a teen. There are many adults who have left the church after they were baptized/confirmed, and that's where their education about faith, the Bible, God, and Jesus ends. As adults, we need opportunities to learn again or relearn those things we were taught at a young age. At Graceland Christian Church, we do not tell you what you MUST believe but encourage you to find your own belief system with the help of others. Our adult class meets each Sunday at 10:00 and another class meets each Wednesday at 6:00 PM.
Our elementary children meet at 10:15 on Sundays and our teens meet at 9:30.
Church Services In Southaven, MS
Choose Graceland Christian Church for church services in Southaven, MS. Contact us today for more information at (662) 342-6098.